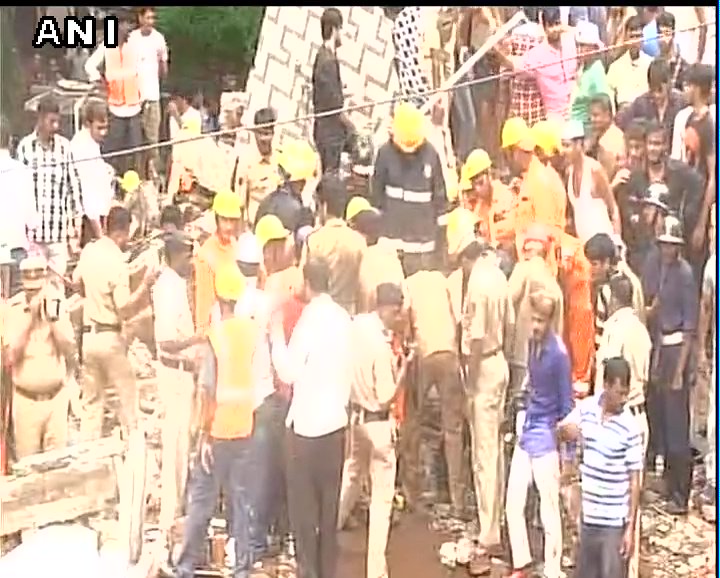 Image - ANI
A building collapsed in the Ghatkopar area of Mumbai and 3 people died in the incident and 30 more people are said to be trapped in the building debris.
The incident occurred in the wee hours of Tuesday.
Congress leader P Chheda said that the property belonged to Sena's S Shitap and said he was running a hospital on the ground floor and was planning to open a guest house.
— ANI (@ANI_news) July 25, 2017
Five people have died, 8 seriously injured. Don't know about Sunil Shitap, have ordered an inquiry: BMC Mayor Vishwanath Mahadeshwar

pic.twitter.com/1QpAu2kVFs

— ANI (@ANI_news) July 25, 2017
Property belongs to Sena's S Shitap,he was running hospital on ground floor&was now going to run guest house, onus lies on him-P Chheda,Cong

pic.twitter.com/bikiwNjFK6

— ANI (@ANI_news) July 25, 2017