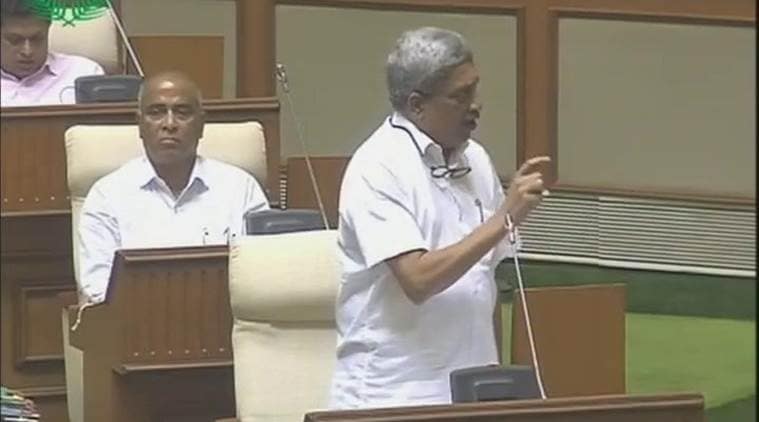 Image Courtesy: ANI
Manohar Parrikar has said in Goa assembly that he will ensure that there is no dearth of beef supply in his state and is ready to buy it from Karnataka and other states. He also ensured that the beef will be inspected by competent doctors and authorized agencies.
Mr. Parrikar also confirmed that the state's only legal abattoir produces around 2000 Kgs of beef on daily basis and rest comes from Karnataka. CM said the state does not has any intention to bring animals into state for slaughter.
His comments were taken with pun and many congress leaders mad a joke of the statement and ridiculed BJP for its double standard on the beef issue.
— Dr.Surendra Jain (@drskj01) July 19, 2017