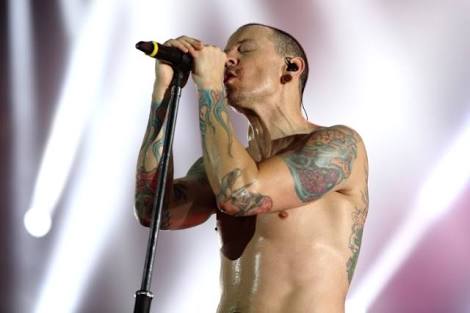 Chester Bennington who was the famous vocalist in Linkin Parks' band committed suicide yesterday in his apartment.
Many stars and millions of his fans have pored tribute on twitter from all around the world.
Sushant Rajput also tweeted his condolence and said "The world was never meant for one as beautiful as you."
"This world was never meant for

One as beautiful as you."

Rest in peace Chester Bennington

#LinkinPark

forever...

— Sushant Singh Rajput (@itsSSR) July 21, 2017
He has been credited with bringing rock music back along with Linkin in 2000's and has inspired many many musicians around the globe.
Linkin Park was part of many peoples childhoods and influenced a whole new generation to music. RIP Chester Bennington

pic.twitter.com/UFx3uJ3lZA

— Mateen Bolkiah (@MateenBolkiah) July 21, 2017
Fans all around the world became numb after hearing the news and few even could not believe it and termed it fake however after Police confirmed the news all fans were shattered and started praying for his soul.
— chloelovesnow (@snowb3rry) July 21, 2017
The news is very sad and brings out a darker picture of life of a rich and famous people. It seems depression is not related poverty and rich people also suffered from this underrated killer disease.
I hate that I'll never get to see Linkin Park in concert. Life is short. Depression is real. RIP Chester Bennington

— Brandon Maloy (@bamaloy) July 21, 2017
We have seen many Bollywood stars who have taken this step even after becoming super rich and independent.
We pay our tribute to Chester Bennington who will live in our hearts forever.
Below are some tributes from his fan from around the globe.
RIP Chester Bennington. You were part of my favorite band Linkin Park and you will be deeply missed. Today is a sad day for music.

pic.twitter.com/ZyjZJwaouv

— A (@arzanity) July 21, 2017
— Jahidul islam nahid (@jaisnahid) July 21, 2017
Linkin Park was such a big part of many people's childhoods, you know? Rest in peace, Chester Bennington you legend

pic.twitter.com/Mude5iHo4X

— #RIPChester (@andytelasai) July 21, 2017