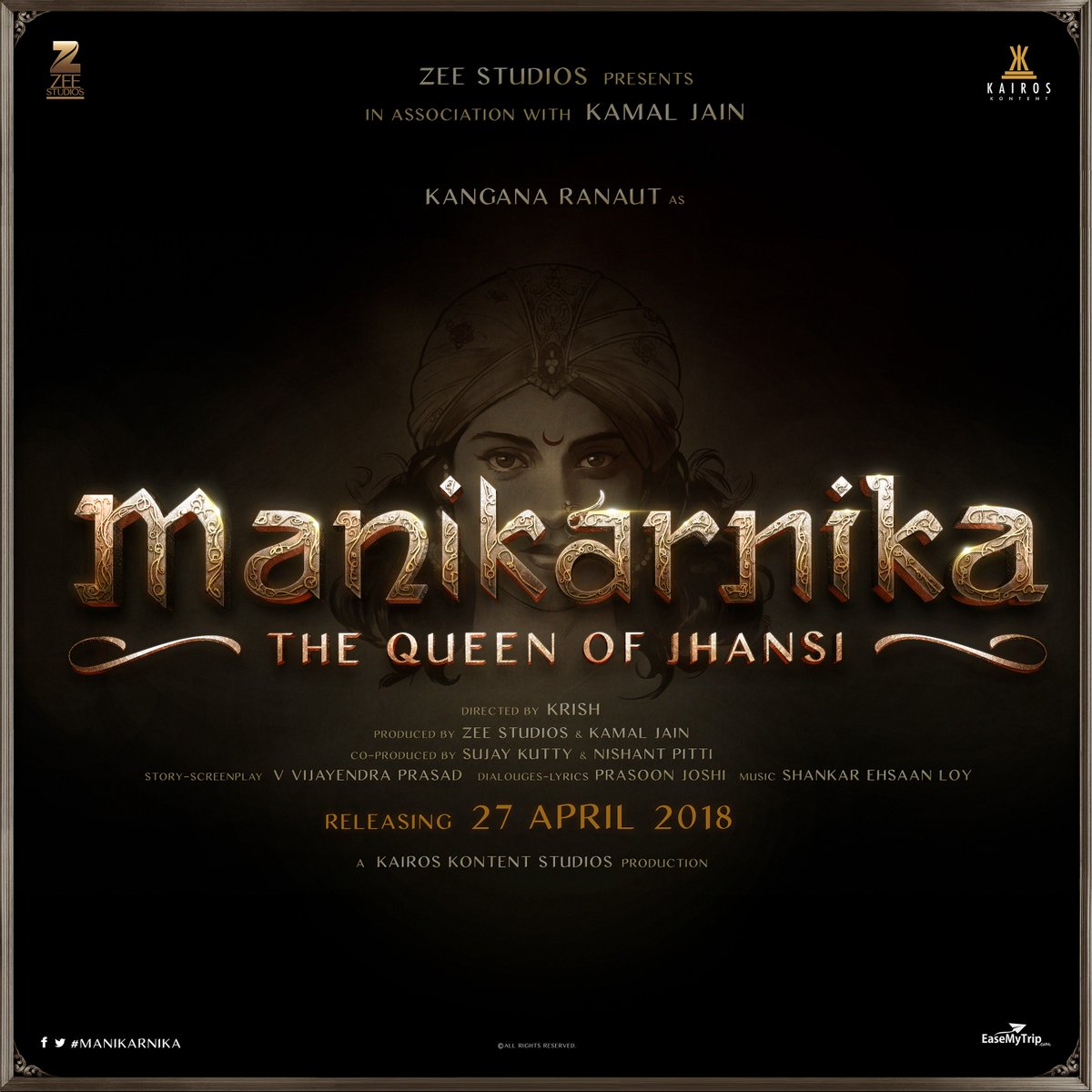 Image Courtesy - twitter.com/ManikarnikaFilm
A report published in a prominent media outlet said that Kanagana Ranaut has been hit by her Co-star Nihar Pandya during hooting of a movie Manikarnika - The queen of Jhansi at Ramoji film city.
— Team Kangana Ranaut (@KanganaFanClub) May 4, 2017
She was rushed to the hospital where doctors gave her fifteen stitches to close the wound.
As per the reports, she was supposed to duck the attack from the Co-star but the timing went wrong and she could not go down on time and Pandya who was playing opposite to him hit on her forehead by mistake.
— ManikarnikaTheFilm (@ManikarnikaFilm) June 27, 2017
Kangana had refused to use her body double and wanted to shoot the scene herself which has been choreographed by Hollywood stunt expert Nick Powell, Mid Day reported.
Doctors were relieved after seeing that she had just been saved from a serious injury as the sword missed her bone with few inches and said she may require plastic surgery to remove the scar.
However, it is being reported that she has decided to go for the shooting flaunting her scar as she believes it will giver her character a real natural look.
— Prasoon Joshi (@prasoonjoshi_) May 4, 2017