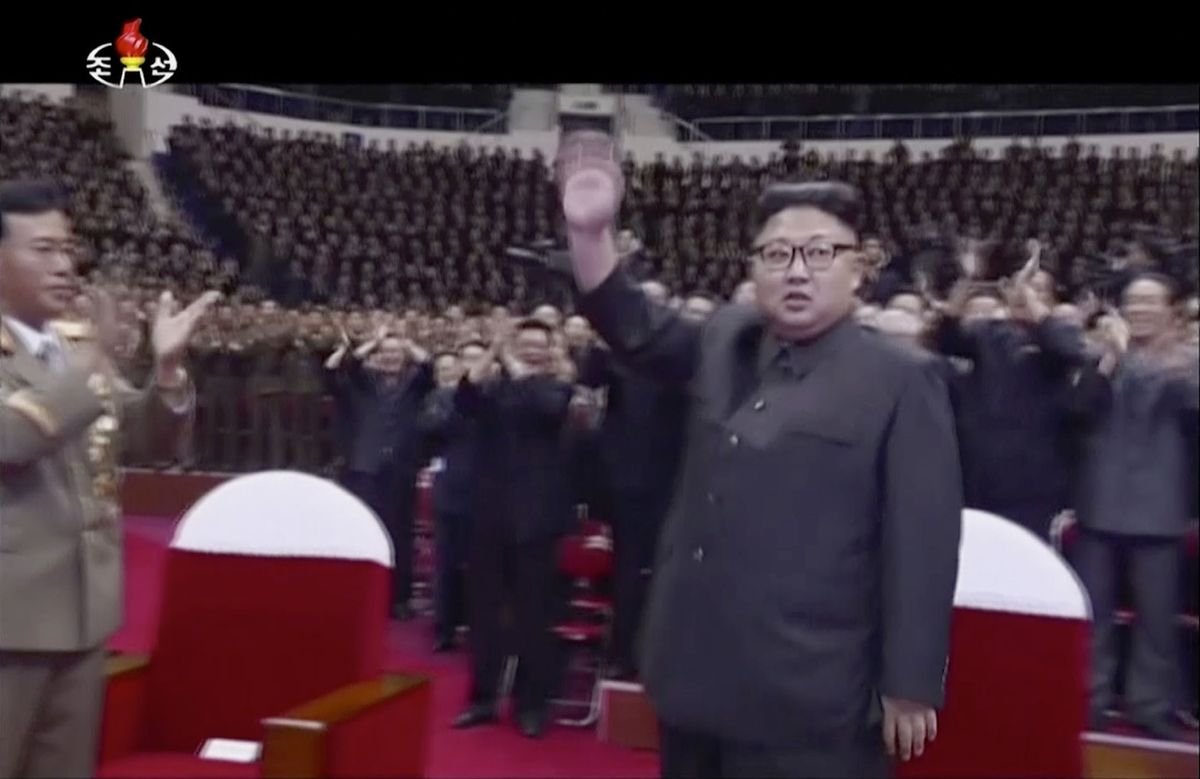 After the succful launch of ICBM missile, the head of the North Korea Kim Jong Un attended a pop concert organized in the capital city of Pyongyang. The other attendess were mostly the high ranks of the military who greeted the leader with ear deafening applause.
The news was aired by North Korean state TV in which peopel were seen celebrating some pop music and were mostly dressed in millitary uniform.
Last month North Korea tested Inter Continental Ballistic Missile which has angered South Korea and its ally America which have put further restrictions on it. America is also putting pressure on China and want Chinese government to diplomaticaly resolve issue with North Korea.
China is the few countries along with Russia who have diplomatic ties with North Korea and does trade with dictator nation.