Praveen - Sndeep's Brother
Sandeep Sharma who was arrested on the charge of terrorism belongs to UP and had went to Kasmir for work related issues. As per some reports published in media, one contractor who belonged to Delhi has sent three people including Sandeep for some work. Other two returned to their village however Sandeep continued to work as welder in the valley and.
It is also reported that he fell in love with the daughter of a Kashmir police personnel after which he converted to Islam because girl's family was reluctant of their marriage because of him being from Hindu religion. However police has denied this and said there are no proofs of his marriage with any Kashmiri girl.
After the marriage he met with LeT operatives who have offered him huge sum of money in exchange of his skills to cut open ATM machine which he was able to do because of his welding skills.
His brother Praveen Sharma has also been questioned by police. Talking to some media houses he said he was very angry with the act of his brother and he wants him to be hanged. He quoted "A person who can not be loyal to his family, can never be anyone's brother".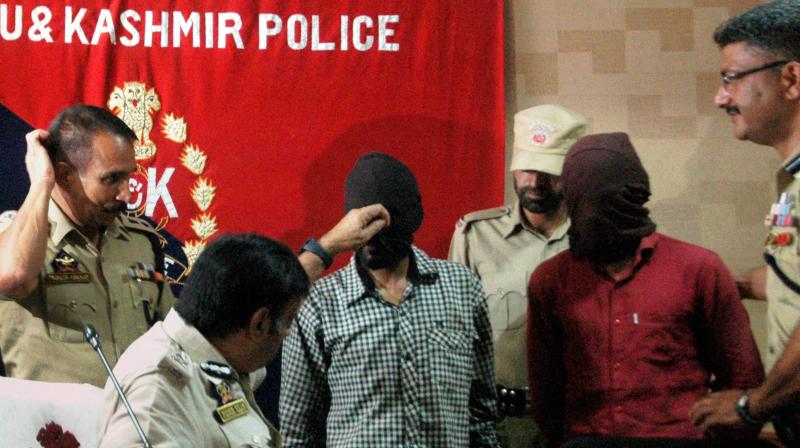 Sandeep in Police custody
His arrest has proved that terrorists have no religion and are ready to destroy humanity in the name of God. Sandeep though belonged to Hindu community was hired just because he could help terrorist in their inhuman activities.