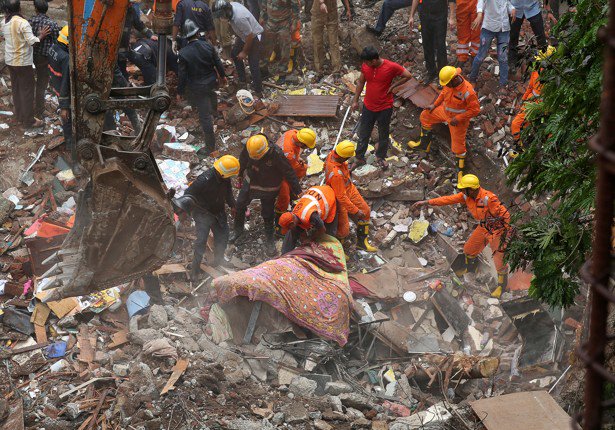 The death toll in Mumbai Ghatkopar Building collapse has risen to 17 and 11 people have been going under treatment for various injuries.
Rescue operation is till under process and it is believed that few more people might be found under the debris.
Fire brigade and BMC disaster team is taking care of the rescue operation and till now 28 people have been recovered out of which 17 people had died and 11 found injured.
Maharashtra CM, Devendra Fadnavis, visited the place and took briefing from the rescue officials and asked them take strict action against the culprits of the disaster and submit complete report within 15 days.
The building was owned ruling party Shiv Sena leader who has been arrested after locals lodged a complaint against him.
— Firstpost (@firstpost) July 26, 2017