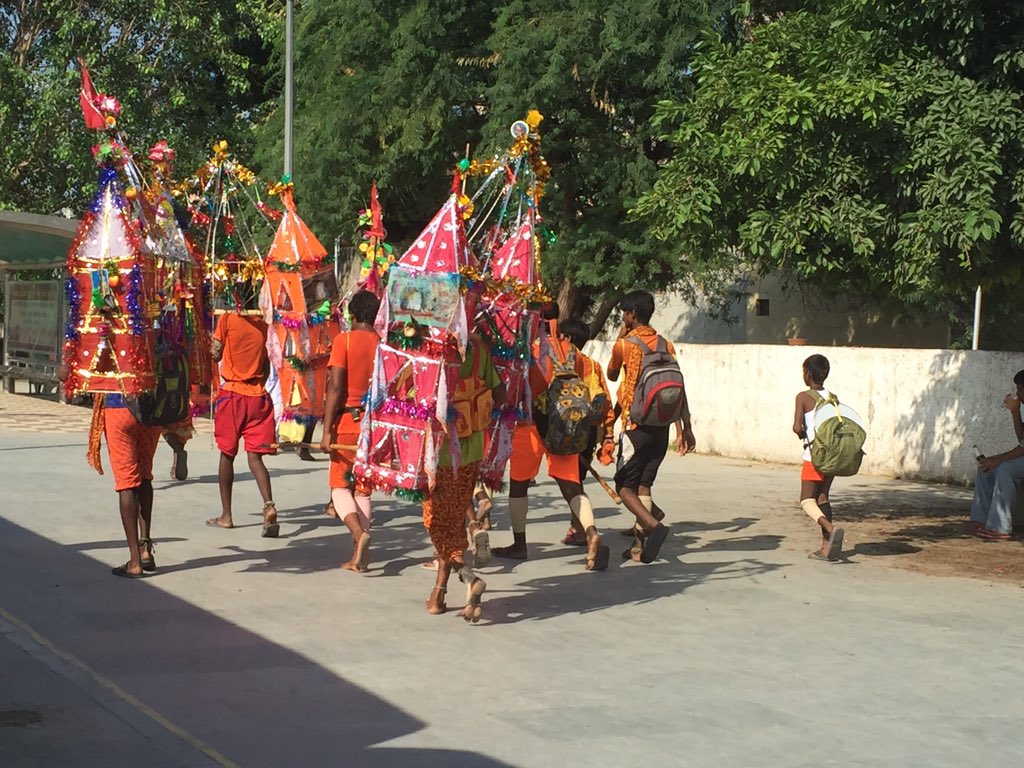 A report published in NBT Dilli said that there will be no eggs or meat sellers allowed on the route of Kanwar yatra as long as the festival continues.
All shops and eateries have been asked to close down the shutter and stop selling any non vegetarian food items.
This has come on the lines of enforcing vegetarianism among people and may infuriate many living in the area.
Businesses will be severely affected since Kanwar continues for a whole long month and may create tension during the Yatra.
Eggs or Non-veg not to be sold in Greater

#Noida

till the completion of

#KanwarYatra

, Dadri SHO asks meat shops to shut. Reports

@ShyamNBT

— NBT Dilli (@NBTDilli) July 19, 2017
ग्रेटर नोएडा:कावड़ियों के जलाभिषेक होने तक दादरी एरिया में नहीं मिलेंगे अंडे और चिकन-मटन,दादरी एसएचओ का दुकान बंद रखने का फरमान

@NBTDilli

— shyam vir (@ShyamNBT) July 19, 2017
— NBT Dilli (@NBTDilli) July 20, 2017
July 20, 2017
— Pranjal (@pranjalpboruah) July 20, 2017