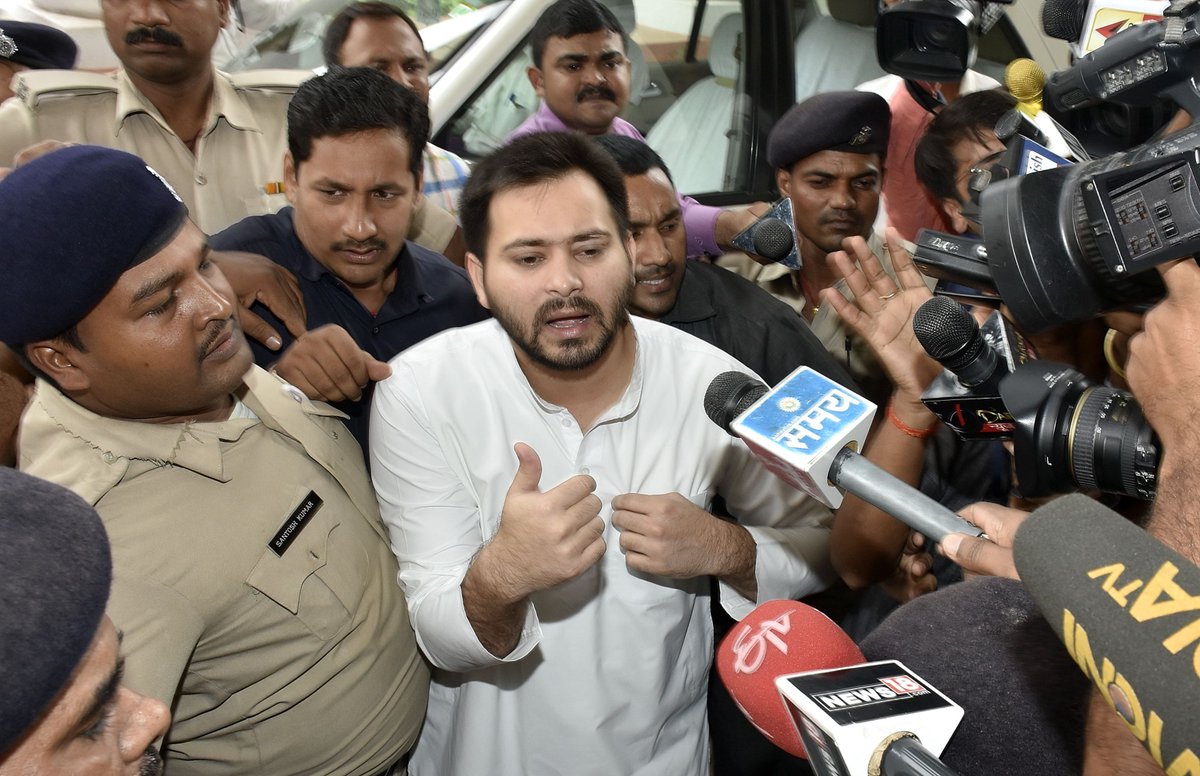 Tejashwi Yadav has mocked by releasing a video in which it is clearly seen that media persons became unmanageable and started shouting on him for a bite. At one time, in the video, it is clearly evident that one news reporter suddenly hits him with camera because of which Tejashwi looks back but yet keeps his calm.
We know media has the duty collect the news but there are more kinder and civilized way to do so. I am also running a blog to send message but we are in not a race to of getting the first bite. We believe that people want to know but it should be correct and all sides of news should be covered by the media person.
We thank Tejshwi Yadav for sharing this video and bringing forward his side of story in the most civilized way.
In the video it is also seen that it was the media person who thrashes the security guard first and in retaliation and self defense security officers tried to stop him and got into scuffle. We know if Tejashwi takes legal action he surely have the upper hand.
We request all media houses to be responsible because I through my media tracking site "www.topstorees.com' will keep an eye on every news you publish and will bring the truth in the public domain.
We know few people might not like our intention but we are sure we are doing the right thing and make sure public knows the complete story and only people have the right to make a decision. Media should only bring the news and should not try to manipulate and influence public opinion.
All media houses who aired and published one sided story owe an un-conditional apology to Tajshwi Yadav.
— Tejashwi Yadav (@yadavtejashwi) July 13, 2017