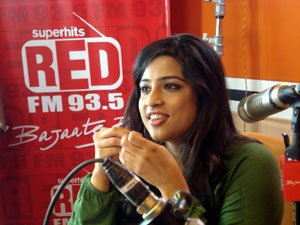 RJ Malishka who made a parody song on BMC has now landed into a legal battle. BMC has sent a notice to her saying they have found breeding ground for dengue mosquito near her house and blamed her for being irresponsible.
The song which invokes Mumbaikars and intends pun at the inefficiencies of BMC has not gone well with Shiv Sena who are threatening her to sue her defamation.
Yuva Sena Leaders went a step ahead and asked BMC to file a defamation case of 500 crore against the RJ and the radio channel.
— ANI Digital (@ani_digital) July 19, 2017
Though the video is very nicely made and criticizes pothole issue, traffic issue and Local train issues has been now seen million times on YouTube.