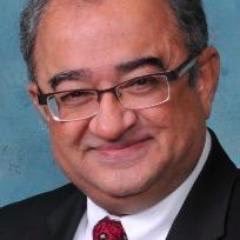 Sad but truth must be told, Tarek Fateh, the great opinion maker and pro-humanity speaker has been again detected with cancer. He confirmed through his twitter handle asking for good wishes his fans.
Tarek Fateh is Pakistani born Canadian citizen who is very vocal about minority oppression in Pakistan. He has never failed to identify the failure of Pakistan's inability to destroy terrorism on its land. Number of fatwa has been issued against him for raising his voice against certain Islamic customs which he feels are regressive.
We wish him lot of luck and pray to God to send him back to the debating arena to fight against terrorism and its supporters.
Dear friends,
Some bad news. The cancer that my doctors beat in 2011 has come back, and I will soon start chemo again. Need yr good wishes.

— Tarek Fatah (@TarekFatah) July 8, 2017