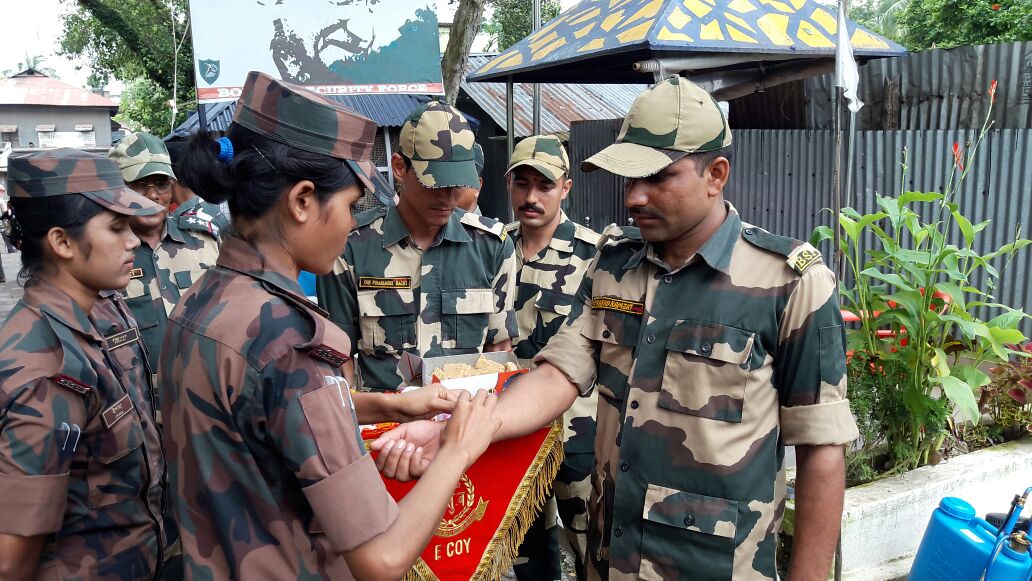 At ICP Hilli, WestBengal ,troopers of BSF & Border Guards Bangladesh tied Rakhi to each other.
BSF has always been a tough force and guarded our borders from enemies day and night without worrying about the bullets and the weather conditions be it scorching sun or heavy rains.
Here is a photo series which BSF posted on its twitter account which shows our brave soldiers guarding our borders on the dipped in 5 feet water.
The task looks easy however walking in the water for almost 8 hours that too with heavy guns and other baggage on their soldier must be a tough task which we as citizens can never imagine.
Lets have a look at few pictures posted by BSF on twitter