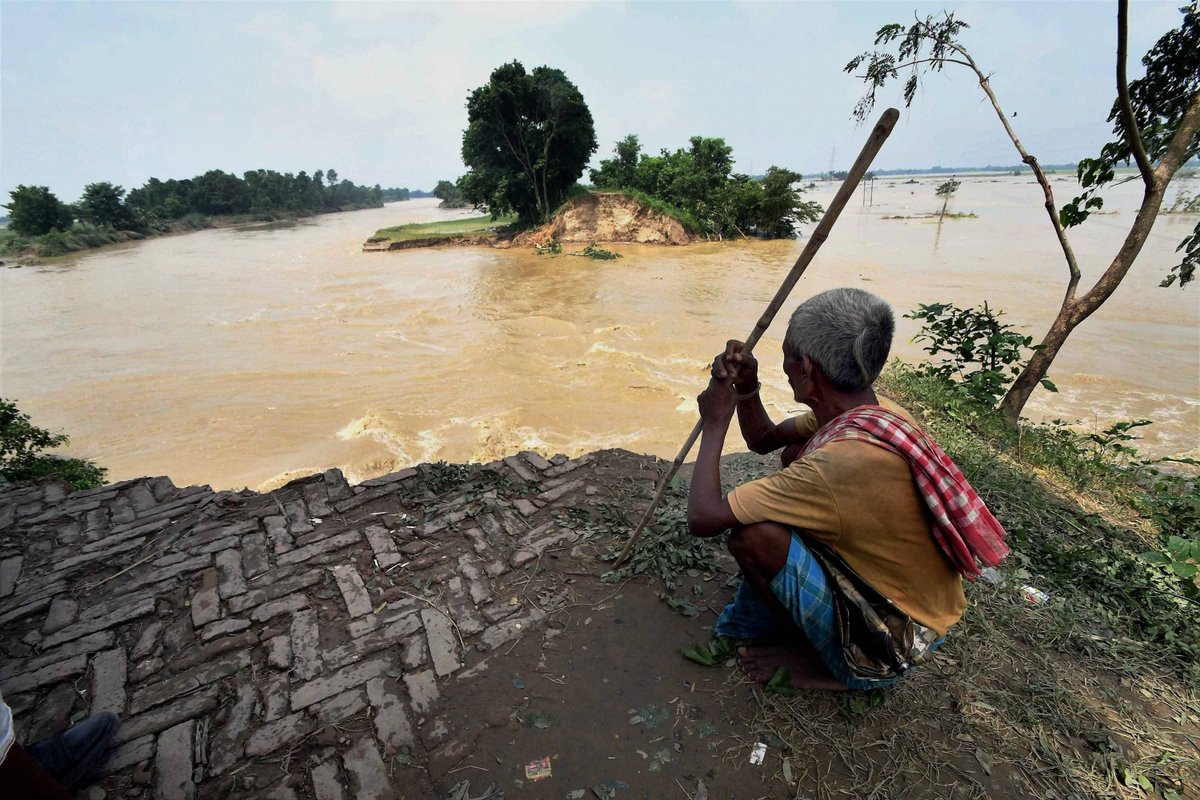 The situation has become grave and much sever due to floods in Bihar and Assam. As per some media reports more than 150 people have died due the floods and around 10 lakh people have been affected.
Many villages are dependent on NGO's for the supply of food and other relief material where the roads have been blocked and connection have been cut from the outside world.
Grim pictures of people affected are being coming in the media which are enough to show the exact nature of the damage caused.
Opposition has called it the failure of newly formed BJP-JDU government which is led by Nitish Kumar as Chief Minister and Sushil Modi as the Deputy Chief Minister.
We have been noticing this flood every year and government keeps on blaming the nature and opposition blames the apathy of the ruling party but no concrete steps have been taken to resolve the yearly occurring natures calamity.
Here we bring we pieces from various popular dailies which have been covering the Bihar floods and are updating the general public on daily basis.
— Hindustan Times (@htTweets) August 19, 2017
— NDTV (@ndtv) August 19, 2017
— Business Standard (@bsindia) August 19, 2017
— ANI (@ANI) August 18, 2017
— Shaikh Zafar (@ZafarSEO) August 19, 2017
The devastating floods in Bihar have not only affected human beings but have also endangered the wildlife

https://t.co/eqfKYPIpci

— News18 (@CNNnews18) August 18, 2017
— WION (@WIONews) August 18, 2017
— All India Radio News (@airnewsalerts) August 17, 2017
— Doordarshan News (@DDNewsLive) August 17, 2017
— ANI (@ANI) August 17, 2017
— ANI (@ANI) August 16, 2017
— ANI (@ANI) August 14, 2017
— ANI (@ANI) August 14, 2017
— Athar 🏏 (@cricdrugs) August 14, 2017
— All India Radio News (@airnewsalerts) August 14, 2017