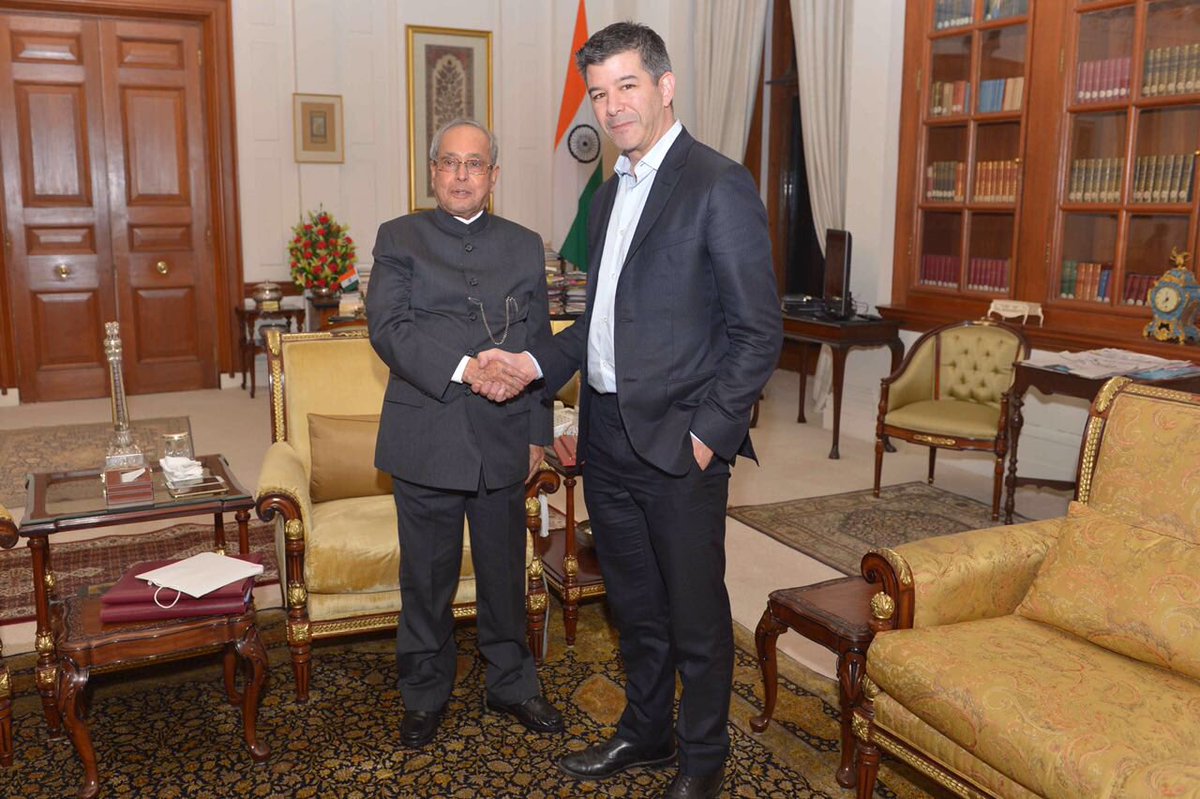 Twitter Image when Travis Kalanick met the then President of India Mr. Pranab Mukherjee
Benchmark Capital, one of the early investors in the ride hailing company Uber has planned to pull Travis Kalinink to the court for an alleged case of fraud, Axios reported.
Benchmark has been associated with Uber from the start f the firm and has played an important role in removal Travis from the post of CEO.
As per the lawsuit "Kalanick, the former CEO of Uber, to entrench himself on Uber's Board of Directors and increase his power over Uber for his own selfish ends. Kalanick's overarching objective is to pack Uber's Board with loyal allies in an effort to insulate his prior conduct from scrutiny and clear the path for his eventual return as CEO—all to the detriment of Uber's stockholders, employees, driver-partners, and customers" said a report published in
Axios
which was first to break the news.
If Benchmark succeeds in proving the charges, Travis will be removed fro the Uber's board of directors and will have no chance to return to the company which he formed.
— Breaking news (@breaking_tw) August 10, 2017
Topstorees Media has requested Travis Kalanick to share his comments on the story and we are waiting for his reply.