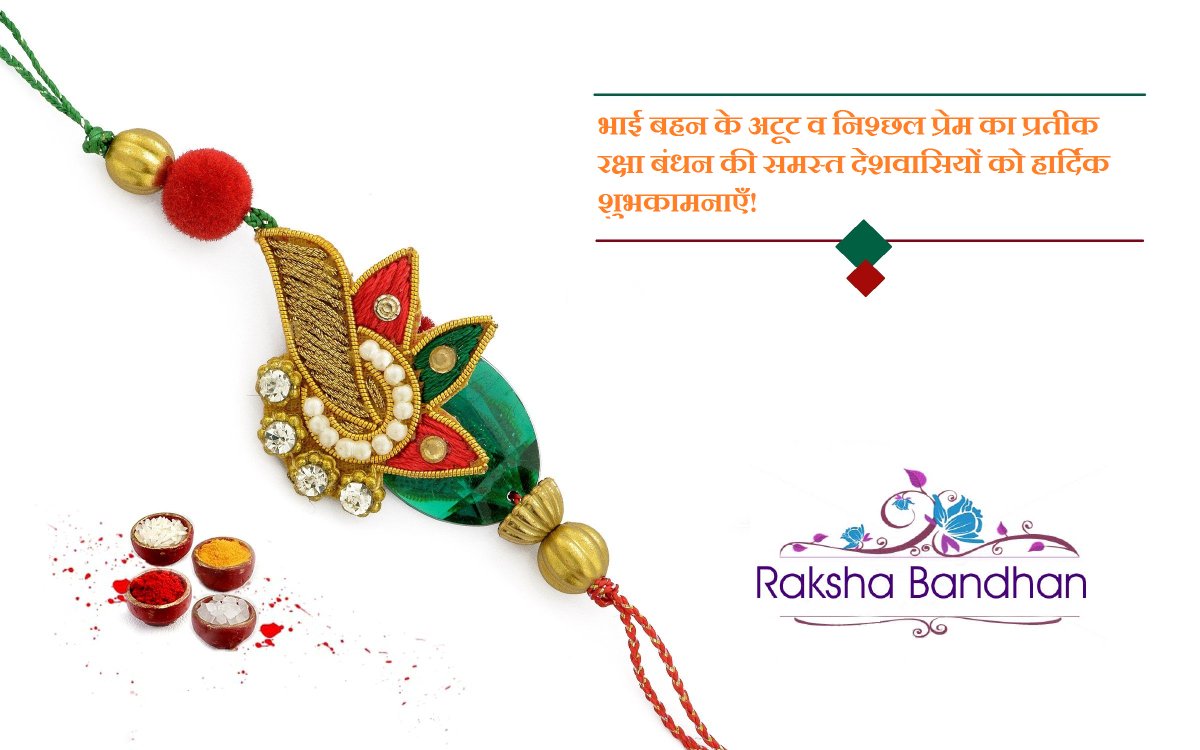 Happy Rakshabandhan to all. Go and Enjoy your time with your sister and let her feel that she the most important thing in your life ever.
We are not going to post any news piece today unless and until it concerns our country's security or any thing in world that concerns humanity. Till then you just have a lovely day and enjoy our old stories guys and make sure you give some great gifts to your sisters and for sisters advice is to take whatever you can from your brothers.
Here are few lovely tweets from across the nation.
आपको व आपके परिवार को रक्षाबंधन की हार्दिक शुभकामनाये 🙏🏽

— Vijender Singh (@boxervijender) August 7, 2017
रक्षा बंधन के शुभ अवसर पर हार्दिक शुभ कामनाएं.
Heartiest greetings on the auspicious occasion of Raksha Bandhan.

— Sushma Swaraj (@SushmaSwaraj) August 7, 2017
प्रेम, करुणा और विश्वास के प्रतीक रक्षाबंधन के पावन पर्व पर सबों को हार्दिक शुभकामनाएं ।

#RakshaBandhan

— Lalu Prasad Yadav (@laluprasadrjd) August 7, 2017
रक्षाबंधन पर्व की आप सभी को हार्दिक बधाई एवं शुभकामनायें.

— Rajnath Singh (@rajnathsingh) August 7, 2017
सभी देशवासियों को रक्षाबंधन की शुभकामनाएँ !

— Arvind Kejriwal (@ArvindKejriwal) August 7, 2017
सभी देशवासियों को रक्षाबंधन की हार्दिक शुभकामनाएं। ये त्यौहार हमें आपसी प्रेम और सद्भाव के सूत्र में बांधता है

— Office of RG (@OfficeOfRG) August 7, 2017