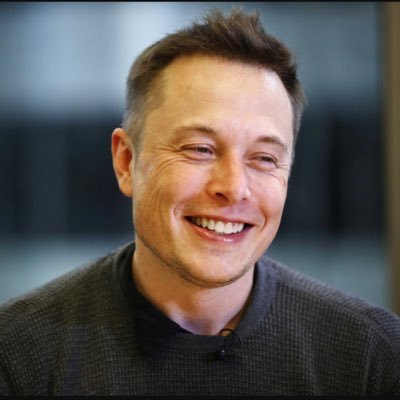 Twitter Profile Image
Elon musk replying to one of his followers on Instagram said that he might be bipolar however he denied that any medical prove is available for that.
One his tweeter followers praised Elon's life and said the ups and downs of his life has made it look great. Elon Musk is the founder of Tesla and SpaceX and was the Co-Founder of e payment service PayPal.
The reality is great highs, terrible lows and unrelenting stress. Don't think people want to hear about the last two.

— Elon Musk (@elonmusk) July 30, 2017
One of the follower asked him the direct question whether he is Bipolar to which he replied in positive "Yeah".
— Fahad Uddin (@iFahadUddin) July 30, 2017
Yeah

— Elon Musk (@elonmusk) July 30, 2017
Maybe not medically tho. Dunno. Bad feelings correlate to bad events, so maybe real problem is getting carried away in what I sign up for.

— Elon Musk (@elonmusk) July 30, 2017
Respectfully: I bet a lot of fellow founders would love to hear about the lows and the stress and how you've dealt with them.

— Robert Gaal (@robertgaal) July 30, 2017
I'm sure there are better answers than what I do, which is just take the pain and make sure you really care about what you're doing

— Elon Musk (@elonmusk) July 30, 2017