IT raids congress leaders den, resort where Gujarat MLA's were living, Amed Patel calls it witch hunt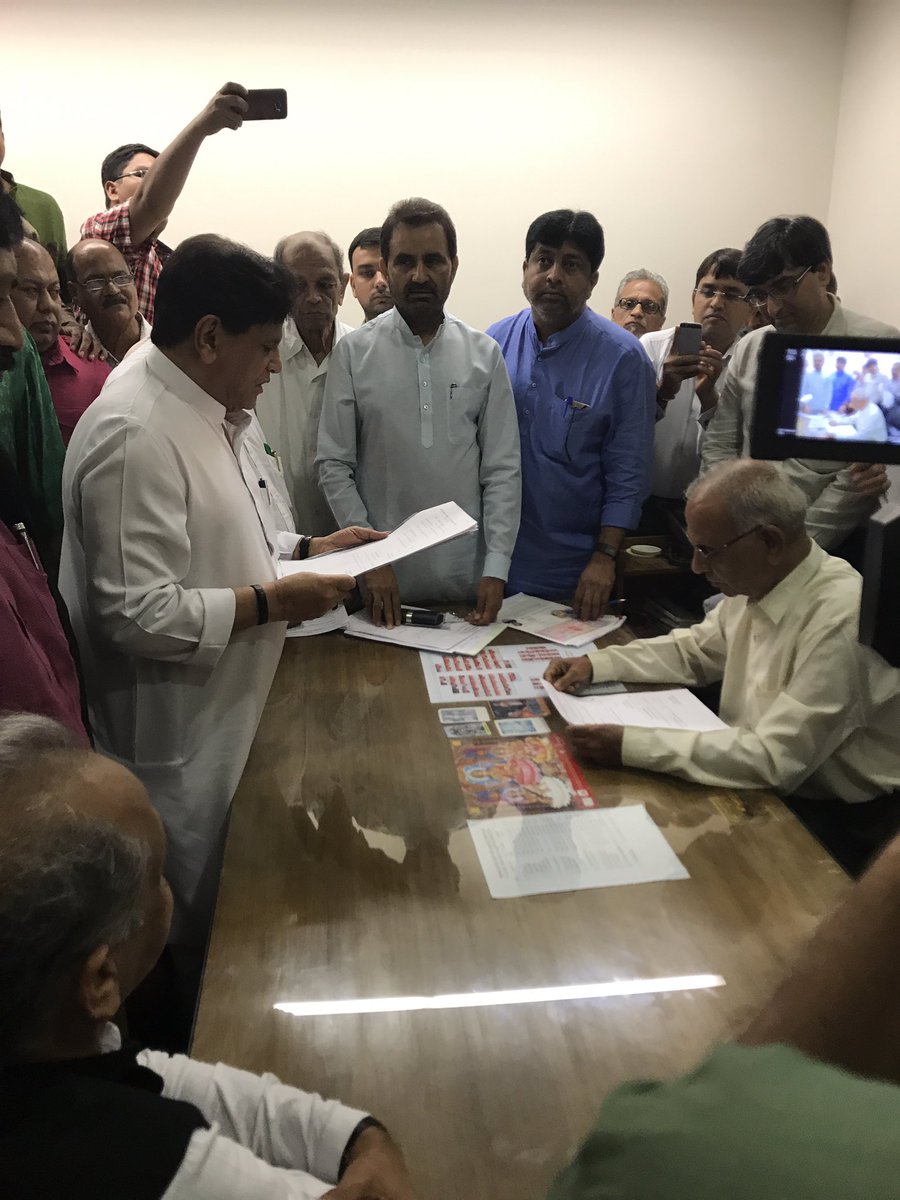 Ahmed Patel filling nomination for Rajya Sabha Election
In a series of raids on Congress leaders locations and resort where Congress Gujarat MLA were holed up, by IT department had given Congress another chance to raise the question over the intentions of BJP.
Ahmed Patel, Political Advisor to Sonia Gandhi tweeted his distress and said it is nothing but a measure to flush out MLA of Gujarat and intimidate them to cross vote. Ahmed Patel had already filed his nominations for Rajya Sabha earlier after showing reluctance for the same.
I filed my nomination for Rajya Sabha today at Gandhinagar. Grateful to Congress party leadership & workers for giving me this opportunity

pic.twitter.com/YiIn2gyE27

— Ahmed Patel (@ahmedpatel) July 26, 2017
He also said that BJP is doing all this just to win 1 Rajya Sabha seat. He also added that "After using state machinery and all other machinery these IT raids shows their utter desperation.
BJP is on an unprecedented witch-hunt just to win 1 Rajya Sabha seat: Ahmed Patel,Senior Congress leader on IT raids at Eagleton Golf Resort

pic.twitter.com/SxANvtbg2Y

— ANI (@ANI_news) August 2, 2017
Congress MLA's have also raised questions over the introduction of NOTA first time during the Gujarat election.
Many leaders including Kapil Sibbal have questioned the timing of such a measure by the Election Commission.
First Rajya Sabha election was postponed,Second NOTA was permitted post notification. Reasons best known to the Election Commission

— Ahmed Patel (@ahmedpatel) August 1, 2017
Surprised by the timing of the Election Commission's decision mandating NOTA for Rajya Sabha elections . Nice (N) of(O) them(T) Amit Shah(A)

— Kapil Sibal (@KapilSibal) August 1, 2017