Twinkle Khanna - The Mrs. Funnybones of twitter have leaked the first scene of Toilet- Ek Prem Katha 2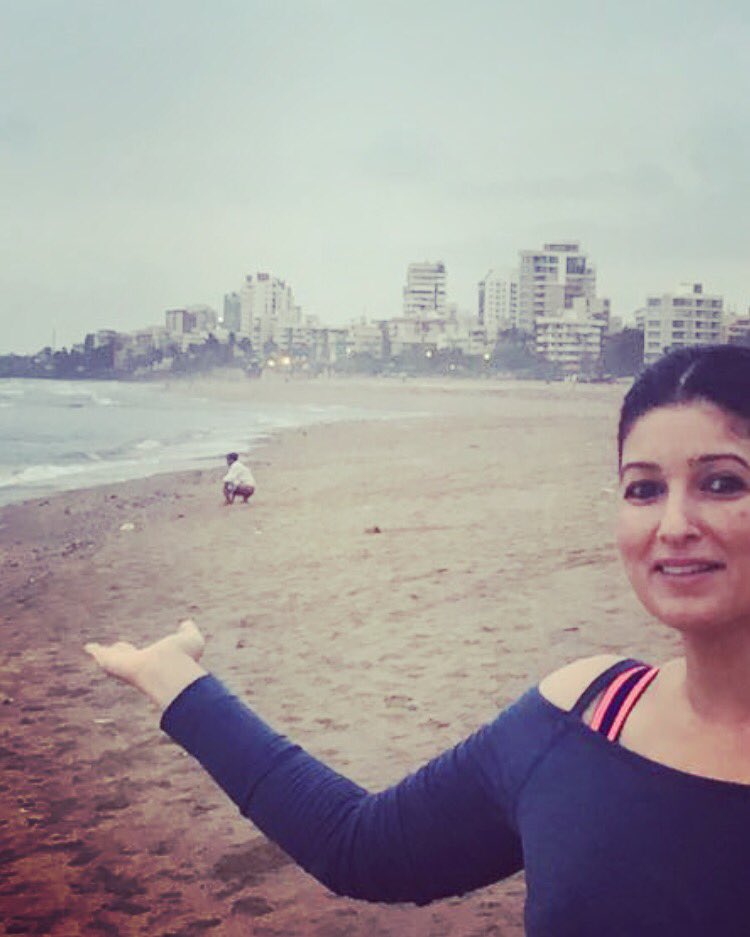 When something usual happens and someone like Twinkle Khanna tweets giving it her own twist, it becomes really amazing news.
This is what seems to happened after Akshay Kumar's wife Twinkle Khanna who goes by the name Mrsfunnybones on twitter shared a picture of a man answering nature's call on one of the Mumbai's beach where Twinkle was taking her morning walk.
Even if this is a publicity stunt, we love this kind of of publicity since this will invoke fear among offenders who defecate in open without having any concern about public health.
Twinkle tagged thr picture saying "Good morning and I guess here is the first scene of Toilet Ek Prem Katha part 2"
— Twinkle Khanna (@mrsfunnybones) August 19, 2017
Government has continuously launched a campaign to keep the public places free from defecation however we still see many people defecating in open.