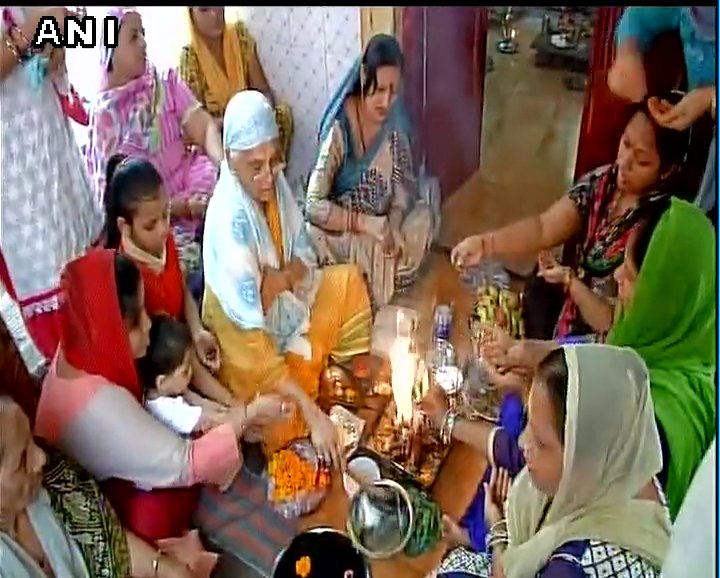 Image ANI
After women in many areas in UP and Haryana reportedly faced unique danger of Braid Cutting (Choti Katna) the female residents of Laxmi Nagar in Delhi offered prayers to deities to ward off any such incident from their locality.
As per the reports in media, someone is allegedly cutting braids of vulnerable women and after the braids are cut they feel pain and fever.
Police have issued advisory to city chiefs to allay public concerns about mysterious chopping of women's braids across Uttar Pradesh, the State police have dismissed the reports as "rumours".
People are advised not to believe on superstitions and are requested to report any such incidents to the concerned authorities for taking appropriate action.
A 60 year old women who was accused of doing witchcraft in Agra's Mutnai village was lynched by local mob over the issue of braid cutting.
— ANI (@ANI_news) August 5, 2017