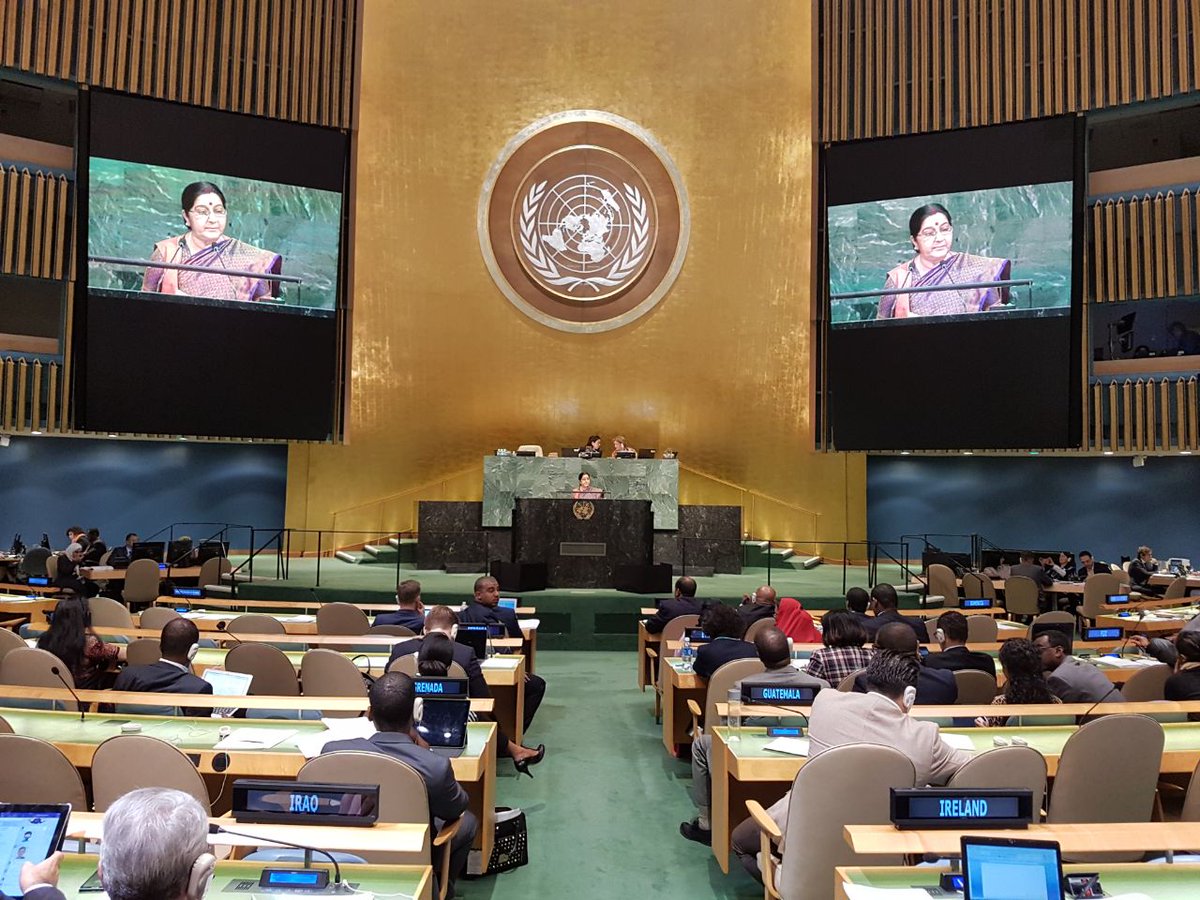 Twitter Image
When leaders speak at UN, people want them to be be precise and relevant to the topic and also should be proud to speak in their national Language.
Hindi, though, not yet recognized as national language of India, is still considered as the first language which can represent India on the International forums.
Atal Bihari Vajpayee, the then PM of India, choose to address UN in Hindi and now Sushma Swaraj has become the second leader to represent India and spoke in Hindi.
You can listen to her full speech in this video.
The speech has been internationally praised and many Indian and foreign leaders shared the congrats for the incredible speech delivered by Sushma Swaraj at UN.
Sushma ji, thank you for finally recognising Congress governments' great vision and legacy of setting up IITs and IIMs

— Office of RG (@OfficeOfRG) September 24, 2017